Thanks to StopIGM.org for alerting us to this encouraging news from the United Nations.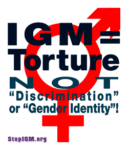 The UN-Committee against Torture (CAT) started an investigation of Intersex Genital Mutilations (IGM) in both the USA and Australia under Art. 16 of the Convention ("inhuman treatment" falling under the prohibition of torture). The Committee has formally asked the U.S. and Australia to provide statistics on IGM and to "indicate which criminal or civil remedies are available for people who have undergone involuntary sterilisation or unnecessary and irreversible medical or surgical treatment".
Both State parties have now to explain themselves to the Committee in written reports due in 2017. Thereafter the Committee will review both states in Geneva. Considering that both the U.S. and Australia are major IGM perpetrators allowing and directly funding the mutilations, intersex advocates are again expecting stern reprimands for both states (see UN-Reprimands for IGM).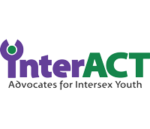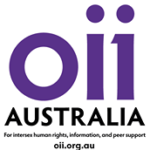 The Committee is acting on NGO reports submitted by intersex advocacy organisations
InterACT and OII Australia substantiating the ongoing practice in both countries.
Links to the NGO reports and the full questions by the Committee on Intersex and IGM within their "List of Issues" to both states on the StopIGM.org blog.