Four presentations on four different aspects of male genital cutting were well received at the WAS Congress in Prague. The subjects covered were:
"Health related and sexual consequences of non-therapeutic male circumcision in childhood" by Morten Frisch from Denmark;
"Non-therapeutic circumcision the position of the Royal Dutch Medical Association" by Gert van Dijk from the Netherlands;
"Gender, genital alteration and beliefs about bodily harm" by Brian Earp from the USA;
"A summary of the voices of damaged men from the records of 15 Square" by David Smith from the UK.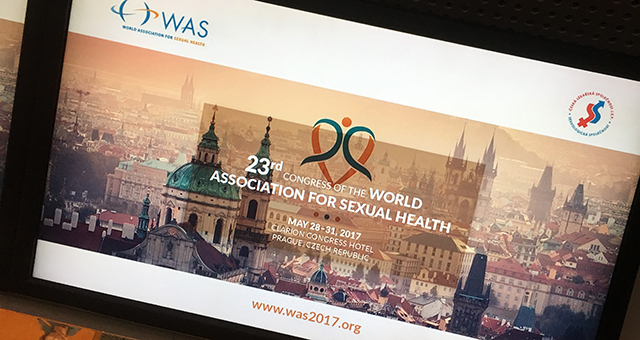 The session was chaired by Tiina Vilponen from the Sexpo Foundation from Finland. Before and after the session we were on the stand with the Sexpo team and a lot of interest, concern and surprise in the the topic of male genital cutting was shown by Sexologists from an enormous range of countries.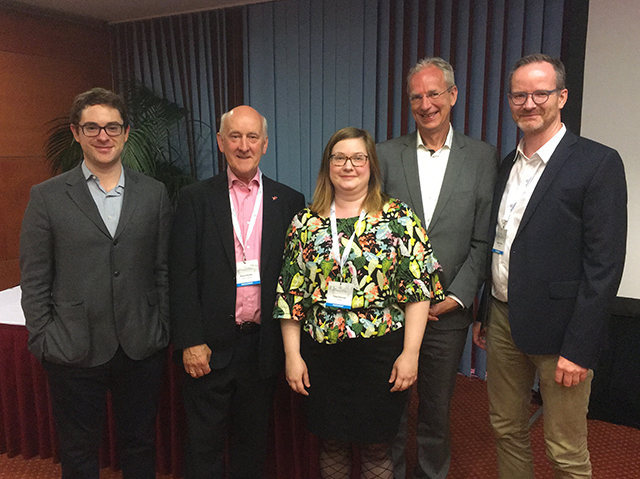 From L to R: Brian Earp, David Smith, Tiina Vilponen, Gert van Dijk and Morten Frisch.
Prague 29th May 2017